Our workshop makes a broad range of machined parts out of plastic materials, fluorinated resins and composites (Sideflon®, Teflon®, PFA, etc.).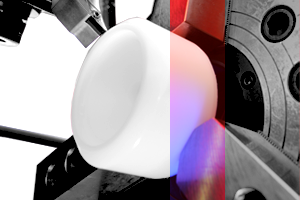 The part required starts off as a paper drawing, a digital file or is developed from technical specifications.
We will help you develop your technical specification, depending on:
- the assembly where the part is to be installed;
- the job the part must perform;
- the cleaning and maintenance requirements of the assembly;
- compliance requirements— e.g. FDA, 3-A WRAS, ACS — in the country or countries where the part is to be utilized.
Our machine park is cutting edge and we use CAD/CAM software and multi-axis machines to produce the most complex parts.