PICARD Etanchéité, an SME located in the North of France, was founded by André and Anne-Marie Picard in 1984.

PICARD initially specialized in the design and production of sealing devices.
Given the technical complexity of the products and our commitment to guaranteeing their quality, traceability, price and delivery time, in 1995, we decided to manufacture our own parts on site.
Over the years, we have made ongoing investments in machinery, manpower, various programs and training to continue to supply the best products and ensure customer satisfaction. The company's state-of-the-art equipment has enabled us to broaden our product range and offer a host of other technical components.
In 2015, PICARD Etanchéité® changed its name to PICARD Technologies® to reflect the increasing diversity of the company's products.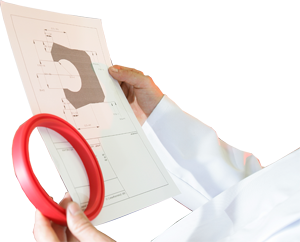 PICARD Etanchéité® will remain the trademark of the company's sealing service which designs and produces custom seals and sealing components.
PICARD Technologies® works in partnership with the largest industrial players. Its reputation rests on over 30 years' experience as a specialist producer of top performing elastomer, fluorinated plastic and resins, and Teflon® PTFE components.
Picard Technologies® has always been committed to developing strong engineering and consultation capabilities, with the goal of supplying parts in small and medium series as well as single workpieces. Our activities have quickly extended to supply more sophisticated technical components. Each year, Picard Technologies® invests in Research and Development and updates its production tools.